Pro-Typers Giveaway Promo is here!
Are you an active Pro-Typers user? If yes, then you might be one of the lucky winners of this Giveaway!
Pro-Typers will reward $10 each to random 10 winners, yes 10 dollars to each random winner of this giveaway.
Here is the mechanics:
Take a screenshot of an e-receipt or take an actual photo of a receipt of your proof of pay-out from Pro-Typers. Any number of photos.
With an inviting and remarkable status you can post it on your Facebook wall, any public group or any Facebook page you have.
Your post must achieve at least 20 likes, 10 comments and 5 shares.
Once you achieve 20-10-5, login with your account and fill this up:
https://Pro-Typers.com/account/promo filling the proper Transaction Code and Facebook Post URL and submit so you are automatically be listed.
Deadline of submission is until August 15, 2019 only.
EXAMPLE: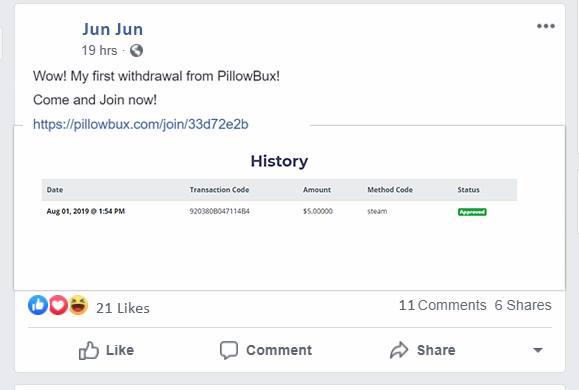 *1. Any number of a unique receipt is equal to one post and one entry, multiple post with the same receipt is automatically disqualified.
*2. You're post must be public so we can verify your post, if your post is not public then you cannot enter. Shares, likes and comments must be legitimate and not auto-like or auto-comment or you will be disqualified.
The raffle draw will be on August 16, 2019. The random winners will be chosen by an Electronic name selector that we will be doing on Facebook Live.
This promo is also to a chance for our users to boost their referrals to earn more! Yes it is a WIN-WIN to everyone, you are joining to have a chance to win at the same time you are referring more people for you to earn more! The more you use Pro-Typers the more you earn! The more you can withdraw the more receipts you will have! The more chances of winning!
What are you waiting for? Shot and Post now!